Four months after the dawn of the Trump trade, currency investors worldwide are capitulating.
That's the signal from Bank of America Corp.'s flow data, which blends positioning and sentiment surveys conducted with its hedge fund and real-money clients, and publicly available futures data. The bank's takeaway is that bullish dollar positions put on after the election have completely disappeared.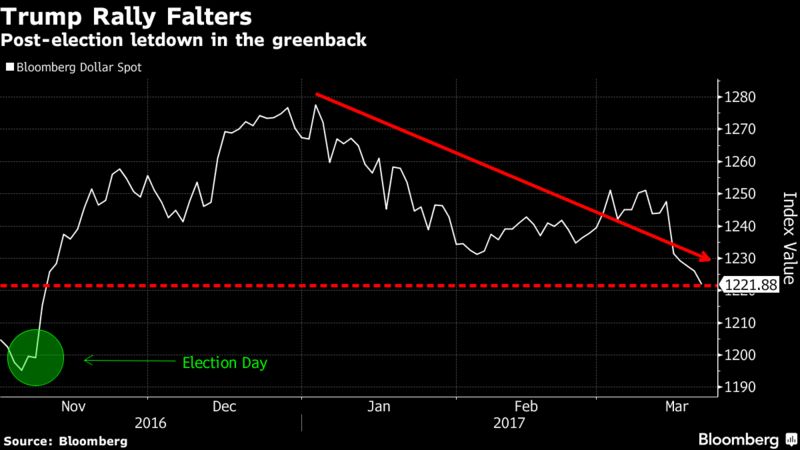 "The dollar positions accumulated in the buildup and immediate aftermath of the U.S. election look to have been fully unwound," Bank of America strategists led by Myria Kyriacou wrote in a research note. "Positioning will not be the main driver of the next broad dollar move."
To Kyriacou and her colleagues, the good news is that there isn't much bullish, or bearish, dollar positions to be unwound, so the next trend gets to start with a clean slate. That also means the U.S. currency, which has almost retraced the 7 percent rally since Donald Trump's election victory, will be stuck in a range barring any concrete fiscal policy, the kind of game-changing announcement that investors have been waiting for since day one of his presidency.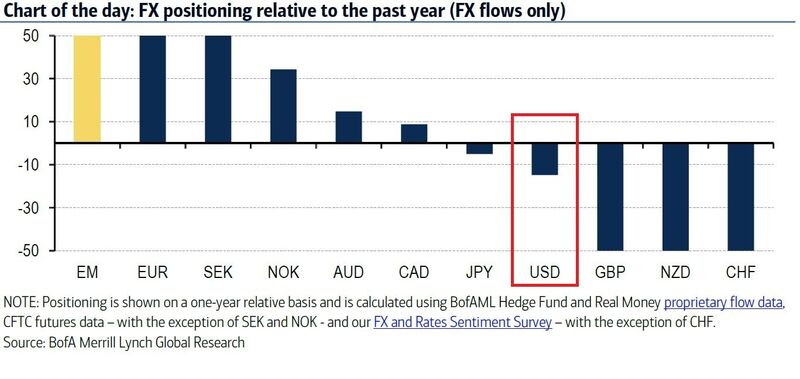 "Positioning will not be an impediment in either direction," Kyriacou wrote. "Our sentiment survey suggests that expectations remain high that tax reform will be passed this year, even as the hopes of progress before the summer recess appear to have collapsed."Source: bloomberg.com